I regret never seeing this show live. The visual is next level.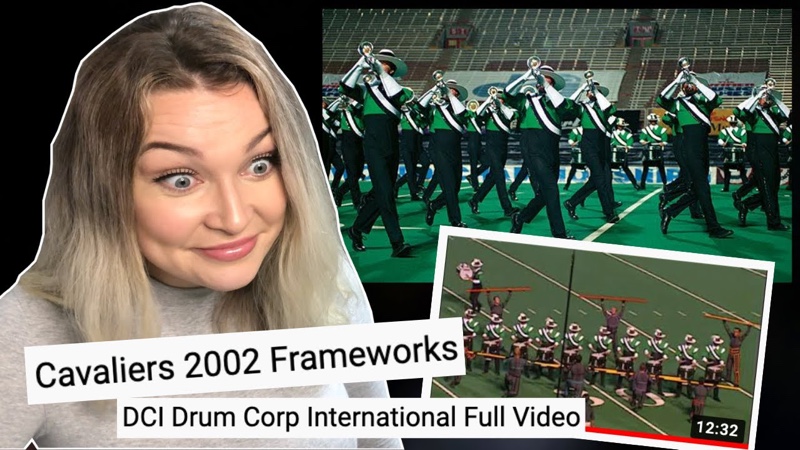 Show Theme:
Mad World – Fight It or Embrace It
Show Music (from corpsreps.com):
Mad World by Orazbal, Roland
Harrison's Dream by Grahm, Peter
Dismantling Utopia by Metheny, Pat
Smile by Chaplin, Charlie
The 2010 Blue Devils' and Cavaliers' shows, at first glance, seem to occupy two totally different places in the hearts of the average DCI fan. On the one hand, the discordant, cerebral, and prop filled BD show seemed to have a difficult time making an emotional connection to the majority of fans in the stands. If they did connect, it was sometimes in a negative manner, as some fans questioned the path the Devils took this past season. On the other hand, the Cavaliers were a fan favorite in 2010, and took on the role of dark horse, making a late season surge into championship contention, riding the waves of roaring crowd applause. A closer look, however, shows that both shows had similarities, as well. Both shows featured ballads that were twisted from their original arrangement. Both shows also featured stabbing discordant musical moments. On the visual side of the equation, both shows exhibited two of the best visual designs of the year. Ironically, both shows started the season as shows I didn't care for, yet came to understand and cheer for by Finals.